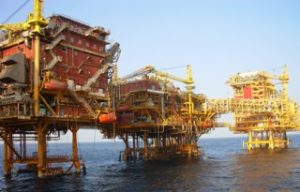 The government is determined to improve the investment climate in the country's upstream oil and gas sector in a bid to entice fresh investment and boost production. Director General of Oil and Gas at the Ministry of Energy and Mineral Resources Tutuka Ariadji said that the various incentives prepared by the government are expected to help bolster the upstream investment climate. Tutuka said the government is very eager to establish a better oil and gas investment climate and has prepared various kinds of incentives expected to meet the needs of investors.
These incentives include investment credit, accelerated depreciation, attractive tax facilities, value added tax exemption, and a streamlined licensing process. Tutuka also said that the government is open to stakeholders participating in discussing regulations to improve the results, while adding that all these efforts aim to find a win-win solution so that the oil and gas contractors can "invest comfortably" in the country.
He also said that opening up oil and gas data through a membership system is also expected to help accelerate investment in the upstream sector. The government and upstream oil and gas authority SKK Migas have set an ambitious target for the country's oil and gas production to jump to 1 million bopd and gas output to 12 bscfd by 2030.